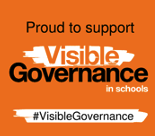 Never has it been more important to work together to improve the life chances of the young people in our community. This is why I have been volunteering as a school governor/trustee of Pathfinder Schools since 2015. My fellow trustees and I come from a variety of backgrounds: education, law, finance and the world of business. What unites us is a desire to create an environment in which our schools can deliver the best educational outcomes for all learners and empower young people to broaden their horizons and open their minds to new opportunities. We support school leaders, monitor progress and care about every pupil. Working as a valued member of a team helping schools to grow and seeing the resulting impact for pupils is extremely rewarding.
We wouldn't be who we are without our amazing staff. Being a governor/trustee gives you the opportunity to encourage, appreciate and say thank you to the staff in our schools.
Everyone has a part to play and a contribution to make. We all have life experiences that are invaluable for this role. If you are passionate about education, wish to develop your own skills and want to add value to your community being a governor/trustee is something I would highly recommend. So if you share our ethos and values then why not join us?
Jo Woods – Trustee
If you are interested in a role as a Pathfinder Schools Trustee, or as a governor at one of our schools, please contact in the first instance.